Kayben's summer day camps are a week of natural play, fuelled by imagination, where building and creating come first.  The campers will go back to nature and a time where you could spend the day outside making your own fun.  Guided by our enthusiastic and trained staff the campers will interact with the animals, listen to nature, play and contribute to the farm.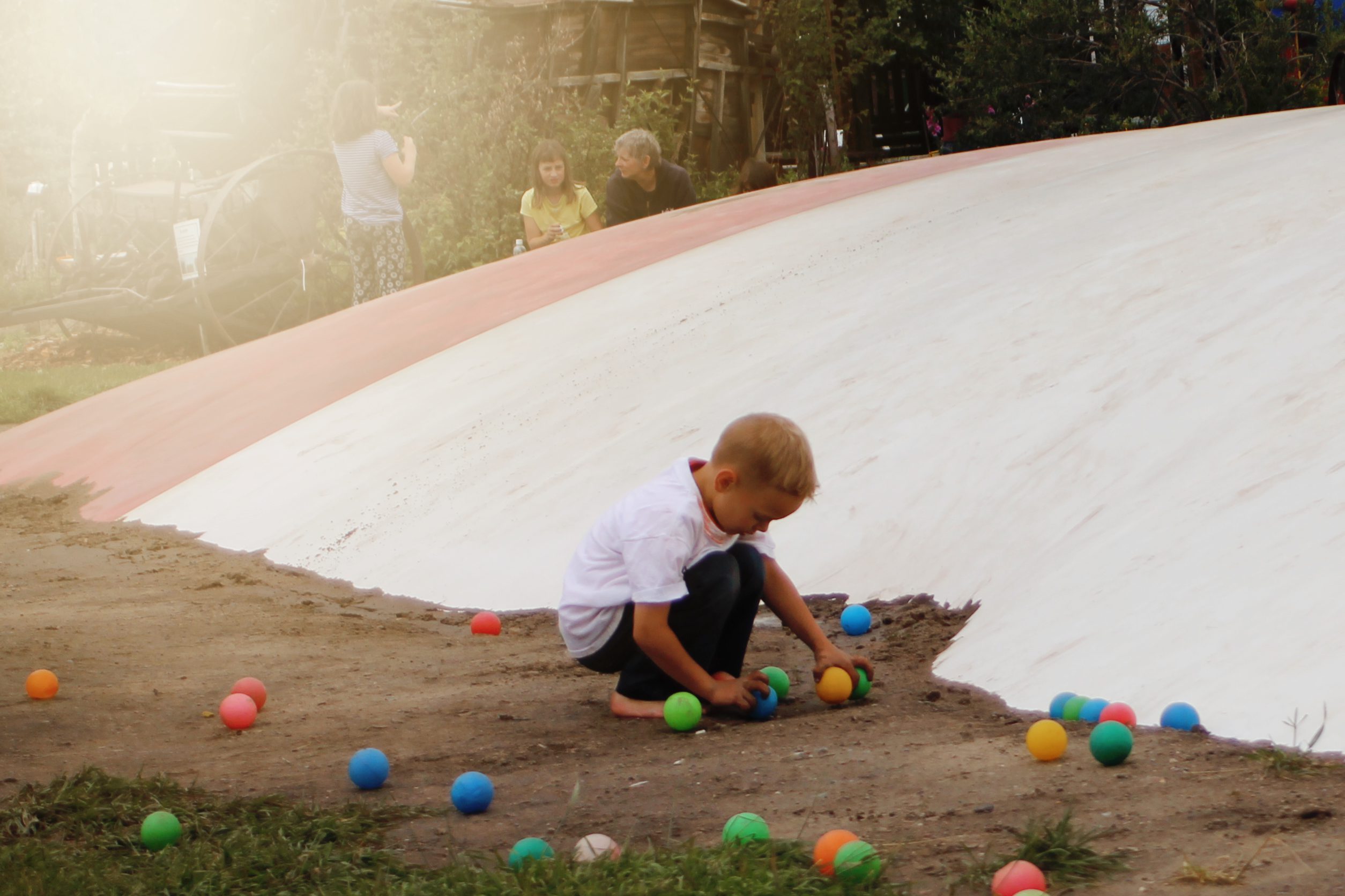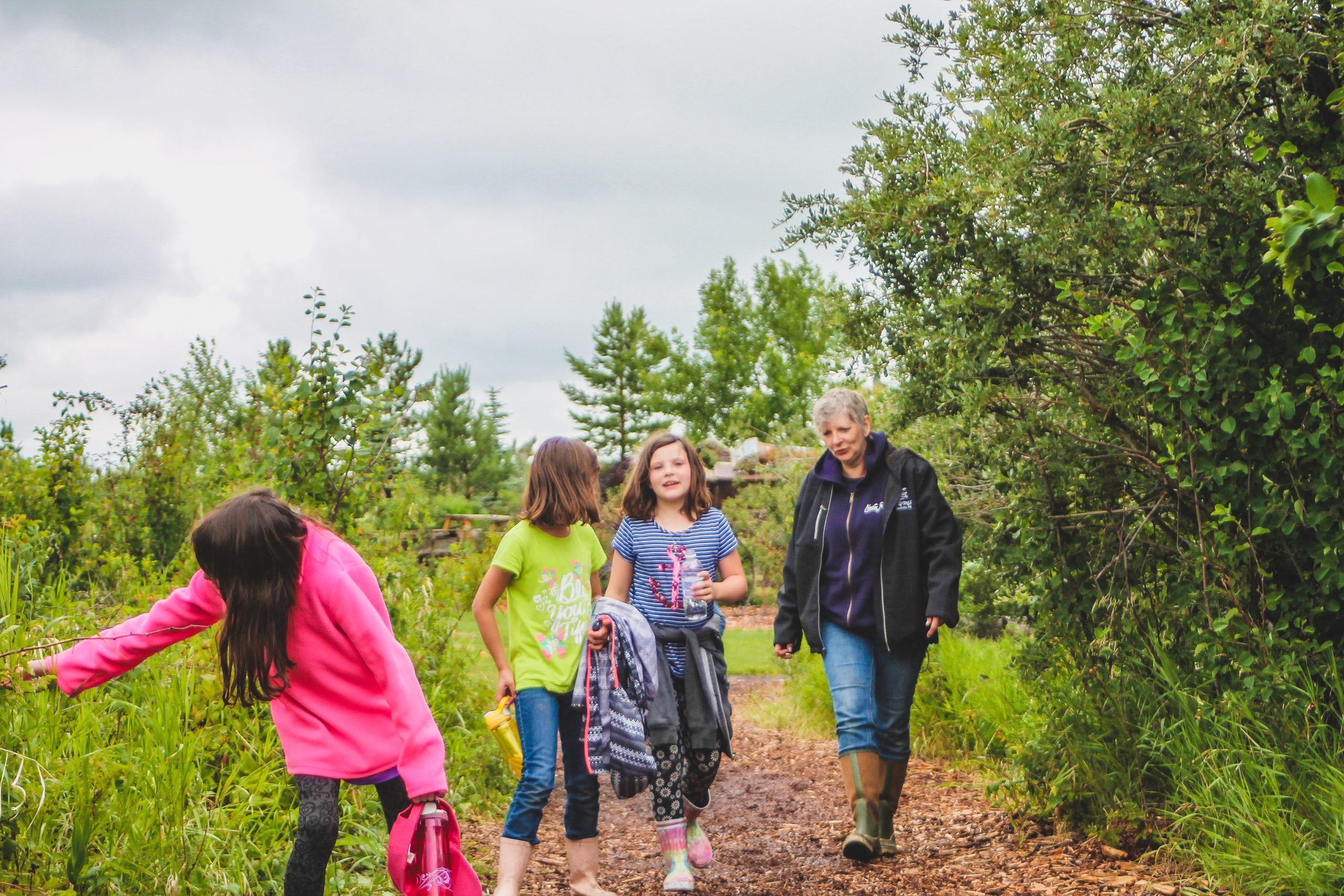 What campers will do each week:
Get to know and care for the animals
Work as a team to help build a lasting addition to the new "Natural Playground" area of Kayben's Sunshine Adventure Park
Have space to follow imagination and create fun
Do activities based on what's happening that week on the farm. Berry picking, harvesting, etc.
Take nature walks and hikes
Make new friends
Learn about native plants and wildlife
Do crafts and nature inspired art
Play active games
Play in the park!
Details:
Full Day Camps:
Camps Run Monday – Friday, starting July 9.  July 9 -13, July 16-20, July 23-27, July 30-Aug3, Aug 13-17, Aug 20-24.
9:00 am – 4:00 pm with an option of before and after care (8:00am – 9:00am and 4:00pm – 5:00pm) – $50 per week, per child
Ages 6 – 10 years old
$225 per week (5 day program)
Lunch and snack option available  – $50 per week, per child
Half Day Camps:
Ages 5 -12 years old, 9:00am – 12:00pm
July 16 -20 (5 day program) $125
August 7 -10 (4 day program) $90
August 20 – 24 (5 day program) $125
Lunch and snack option available  – $50 per week, per child
Before Care $25 per week, per child.  Care from 8:00 am – 9:00 am before camp begins
FAQ's
What should my child bring along? – extra change of clothes, sunscreen, water bottle, rubber boots, rain coat etc.  A full list will be sent with the detailed registration form before the week of camp begins.
What if it rains? – Some alternate activities for the day, but some things will go on, even in the rain so be prepared.
Do you have a lost and found? – Yes, it is just outside the front entrance of JoJo' Café.
Do the staff have First Aid training? – Yes, all of our staff have up to date first aid, CPR, and safety training.
How can I communicate with my child during the day if necessary? –  We are purposely giving your child an "unplugged" experience for their week at camp. If you have an urgent need to contact your child, you can leave a message at our office and we will get it to him/her immediately.
What is the cancellation policy? – Non refundable deposit (which can be transferred to another week or experience)
How do you address food allergies? – All allergies must be disclosed on the detailed registration form that is sent out to parents before the week of camp begins. Any allergies are taken very seriously and we make sure allergens are not a part of the lunch or snack program.
What if my child has medication or an epi pen? – Any allergies, medical conditions or medications must be disclosed on the detailed registration form sent out to parents before the week of camp begins.  Our leaders will sit down with the parent/s prior to the camp starting and ensure they are fully aware of the dosage, use and administration of any medications.  Children attending camp must be able to administer their own medications.
Can I see what my child has done during their week at camp? – Yes, you will receive pictures, videos and descriptions of what your child was up to at camp!
What is the staff to camper ratio? – 2 staff, maximum of (12) campers per week.  Additional staff will be present for special activities requiring more supervision.
If you have additional questions please give us a call at 403-995-5509